VSO provides employees with a safe, comprehensive, and healthy working environment while striving to create a pleasant workplace atmosphere. To ensure the physical and mental well-being of our employees, we have established dedicated fitness rooms and on-site libraries in some of our factory locations. These spaces offer spaces and content for spiritual nourishment, enabling individuals to balance work and family life. We also encourage employees to form clubs where like-minded colleagues can share their interests and hobbies. By participating in these clubs, employees can explore the joys of life with like-minded partners and enrich their lives after work.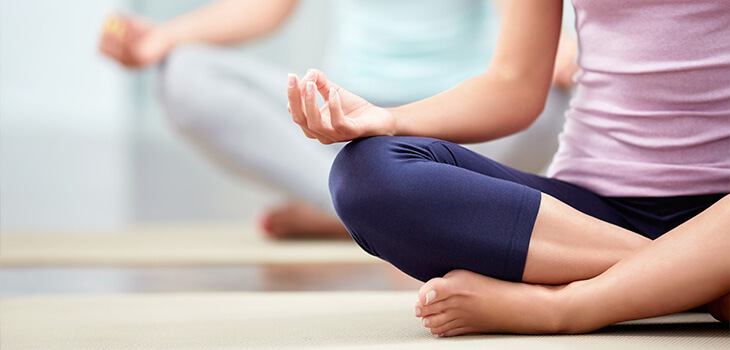 Yoga Class
VSO respects employees' freedom and encourages colleagues to find each other who share the same interests to form their clubs.
Taipei VSO Yoga Club is organized by enthusiasts and conducts weekly yoga classes. We hire external professional yoga instructors to teach and guide the course, and participation is open for all interested colleagues.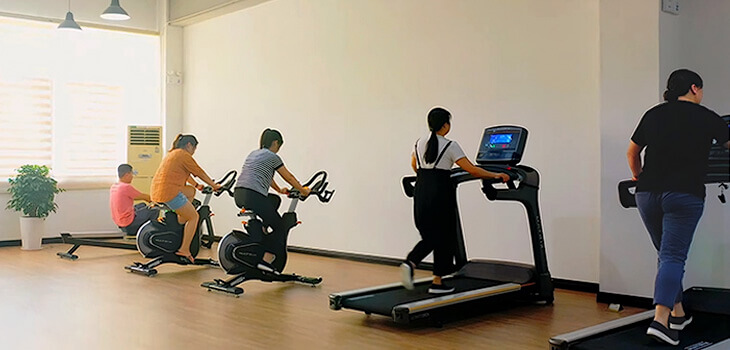 Gym
Exercise and fitness are crucial for mental and physical health.
VSO established a dedicated gym at our JiAn factory, equipped with facilities such as treadmills, exercise bikes, rowing machines, dumbbells, and resistance training equipment. This gym is accessible to all employees, providing a bright and spacious environment for their physical training.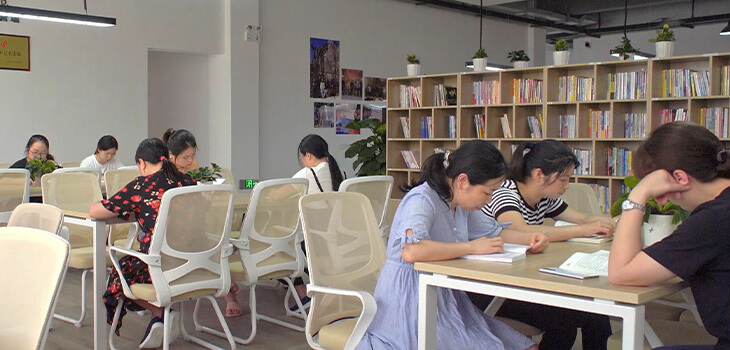 Library
Reading not only stimulates thinking and self-improvement but also offers benefits for mental and physical health, such as reducing stress and anxiety.
In our JiAn factory, there is a library with hundreds of collections of books available for employees to freely borrow and read. It serves as a place for leisure and relaxation. The seating area is ample and quiet, making it suitable for employees to pursue personal study or engage in online courses.