Global warming and climate change have led to various extreme weather events, including droughts, heavy rainfall, and heat waves.
As part of the global community, VSO fully recognizes the urgent significance of energy conservation, carbon reduction, and environmental protection. In addition to implementing multiple energy-saving and carbon-reduction initiatives, VSO has promoted greenhouse gas accounting.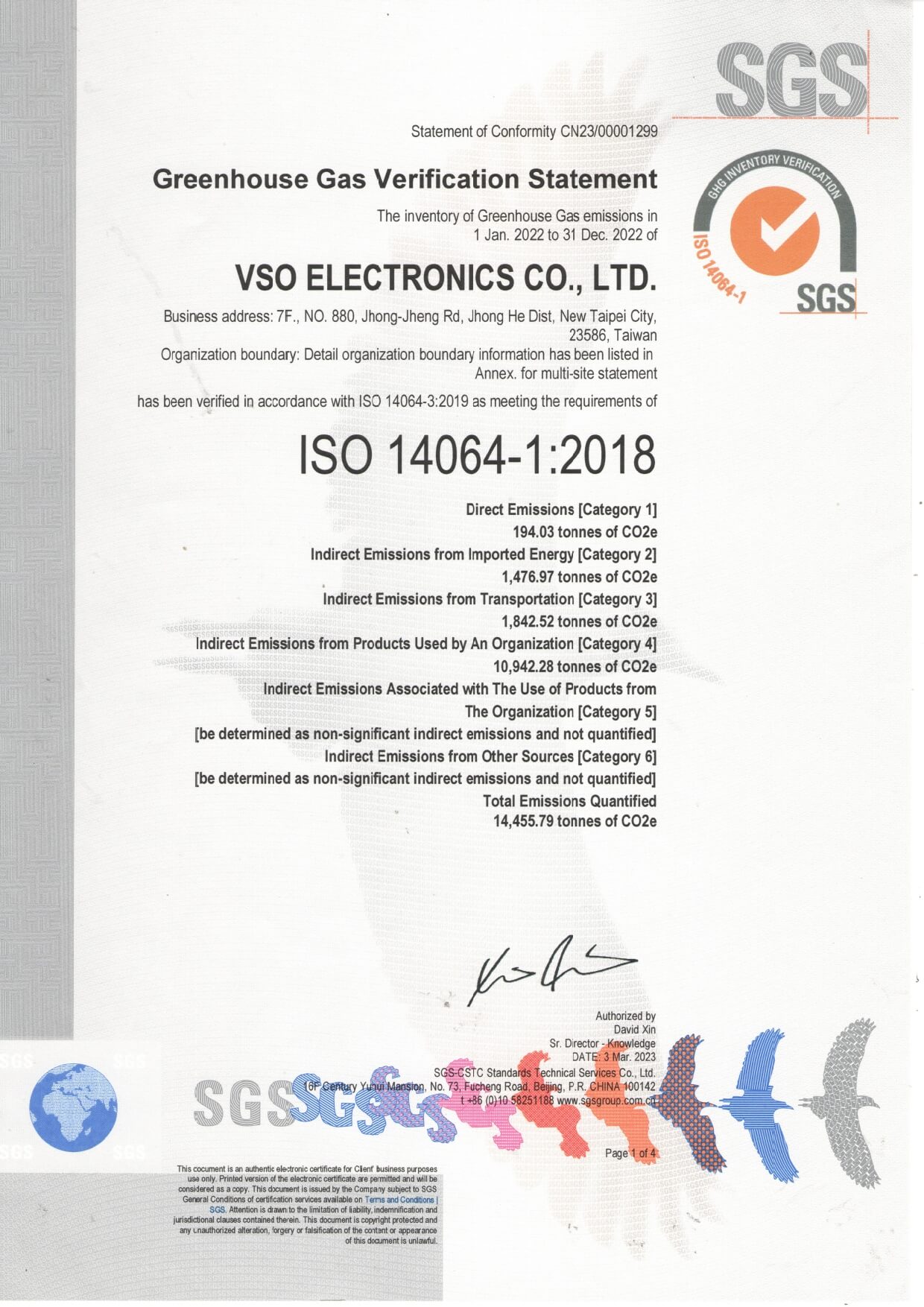 In 2022, VSO underwent third-party verification conducted by SGS in accordance with ISO 14064-3:2019 standards, meeting the requirements of ISO 14064-1:2018. In March 2023, VSO obtained the ISO 14064-1:2018 Greenhouse Gas Accounting/Reduction System Verification Statement.
Meanwhile, VSO continues training employees to raise environmental awareness and gradually extends these efforts to suppliers and stakeholders. VSO is committed to enhancing its responsibility in sustainable environmental and environmental protection strategy blueprint. Which involves the promotion of eco-friendly policies, energy management, clean energy adoption, water resource management, waste management, and green product development. These initiatives aim to improve resource efficiency, reduce the environmental impact of manufacturing, and enhance VSO's resilience in addressing sustainability-related issues. Together, we strive to achieve the goal of carbon neutrality by 2030.
Environmental Policy Guidelines:
Compliance with environmental regulations commits to pollution prevention.

Implement energy conservation practices and promote resource recycling.

Continuously making improvements, fostering communication both internally and externally.

Enhance working environments and safeguard employee health.

Pursuing green products to enhance environmental quality.