VSO professional R&D team collaborates closely with clients during the product development stage. We engage in detailed communication to understand application specifications and mechanical constraints, allowing us to customize wire specifications and assembly methods. Our new product development procedures include product design, various simulation analyses, prototype creation and testing, trial production, and assessments of producibility. After validation, we transfer engineering technology to our manufacturing and quality control departments, preparing for mass production and enhancing production efficiency.
To be client-centric and solution-oriented, we provide suitable overall solutions. VSO's rigorous new product development process and fast-response prototype manufacturing reduce design change frequencies and shorten verification timelines, ensuring top-tier products and services for our clients.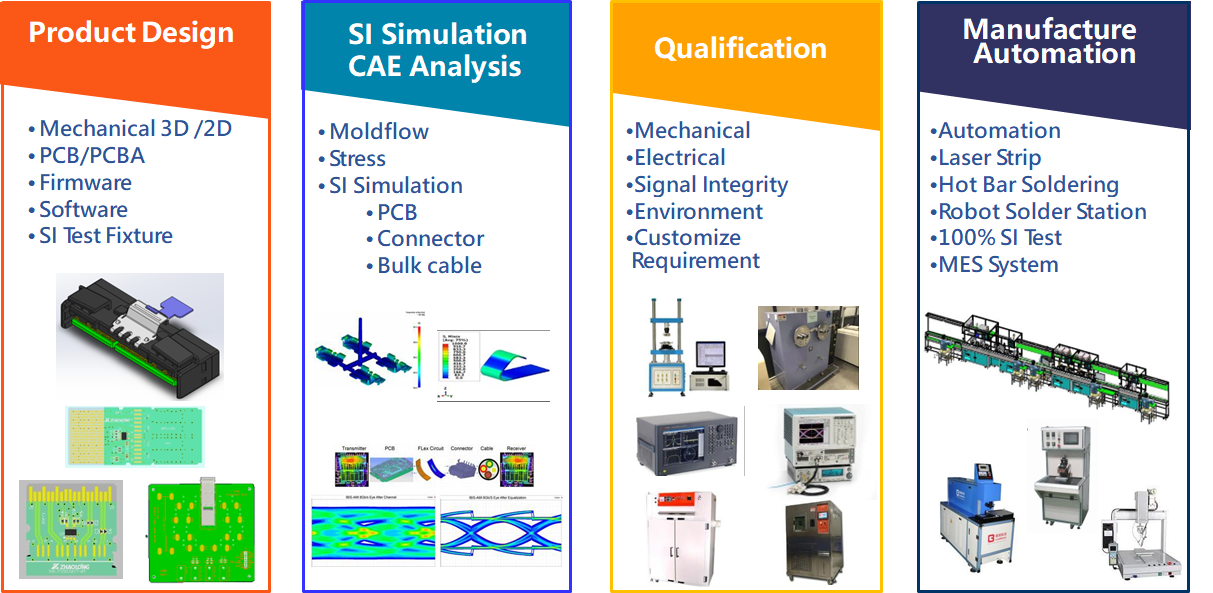 VSO's professional capabilities and services encompass:
Cable design and manufacturing.
Wire assembly design and manufacturing.
Antenna design and RF radio frequency testing chambers.
Printed circuit board design.
Mold tooling design and plastic injection molding.
Mold fixture design and manufacturing.
Professional testing and product validation.
Comprehensive supply chain management.